Most consumers rely on online reviews to assess options when looking to engage professional services. But what's the best way to activate that client network to sing your praises? Check out the action plan: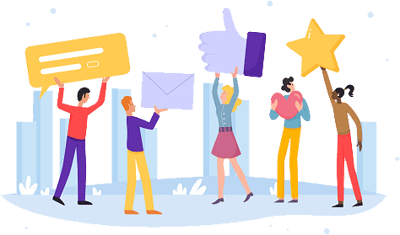 Ask Immediately: In sales, "strike while the iron is hot" is a common mantra. Soliciting feedback from clients is no different. Be sure that your process for requesting reviews from clients starts immediately after you complete the services.

Ask specifically: Be strategic. What is your firm's focus? Is excellent communication part of your brand strategy? Ask clients to detail what you did that delivered on that promise. Specialize in messy custody cases? Encourage your client to share why working with you made it easier to navigate a challenging personal legal mess. Ask for specific feedback that reinforces your position as a leader in key areas.

Follow Up: While growing your practice might be high on your list, it matters not to your clients. Even if they would give you 20 stars if they could, it may take some nudging to get them to deliver on their promise to take the time and write you a thoughtful review. Have a plan for following up with them to keep the request "top of mind" for them.

Forms: There are several sites that generate forms that can be provided to clients with a goal of making the online review process fast and easy, even for less tech-savvy folks. Check out our favorite form generator here.

Links: Google can generate a link directly to your business page review site, making it fast and easy to request client feedback via email. The fewer clicks and less effort it takes, the more success you'll have getting clients to go through the process and submit those reviews. This site makes it super easy to generate your custom link.

Create a clear and consistent process: Treat this like any other business development strategy and formalize a process: timing of the initial request, communication templates and tools used in the process, a plan and cadence for follow-up, and definitely a follow-up "thank you" once the client review has been completed. There are some platforms that fully automate this process:

Focus on Google and FB: Getting these client reviews can feel like a lot of work sometimes, so focus on the platforms more likely to have ROI, where most people are seeking out and vetting professional services. Google reviews are the gold standard, but lots of people use Facebook as well.
The reviews are flowing, now what? Check out Part 3: Reputation Management: Responding to Client Reviews