This post is the third in our series about the power of client reviews. Check out parts 1 & 2 here.
You've bought into the importance of soliciting online reviews from clients. You even have a plan and process in place to make it happen. With a little luck and effort, the reviews come rolling in. Then what?
There is still work to do. Responding to online reviews is every bit as important as generating them. Here are the cardinal rules, and some sample replies: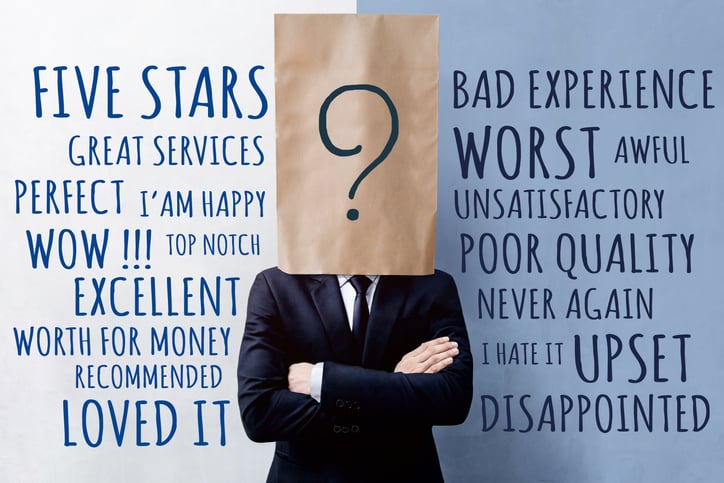 Always respond
Acknowledge each and every review you receive, if only to say "thanks". The replies show potential clients that you're paying attention and care about transparent feedback, and also show the clients providing the reviews that you appreciate the effort and time to give feedback.
Use the REPH rule: always be Responsible, Empathetic, Professional, and Honest in your replies.
Always respond quickly
Time is always of the essence in the online world, and review responses are no different. As soon as you receive a notification that you have a new review, log in and reply.
The longer a review floats online without response, particularly if it's negative, the greater the chance that people see it - and choose another firm.
Always respond quickly, especially to negative reviews
While it's always important to respond quickly, it is even more important if you receive a negative review. Stay calm, stay objective, and even consider offering compensation when it's appropriate. If the review warrants more extensive follow-up, take it offline ("We'll be in touch soon to discuss this in more detail.")
Timely and adequate responses can save customers, and obtaining new clients costs about 5 times more than maintaining your existing book of business.


Need some inspiration to get started?
Positive review response examples:
Thanks so much for taking the time to leave a review.

We're glad we were able to help.

It's our goal to provide excellent service; thanks for sharing your experience.

It was our pleasure to work with you.

Many thanks for your business and kind review.
Negative responses can be a little trickier. Here are some sample responses:
We're sorry to hear that was your experience. We'll be in touch to learn more.

It is our goal for each client to have an excellent experience, and we're sorry that didn't happen.

We apologize that your experience did not meet expectations. We recently put A, B and C into place to prevent this from happening to other clients.

Thank you for the honest feedback. Our goal is to provide excellent service for every client, and we'd like to make this right. We'll be in touch.
Have wisdom to share about your experience with client reviews? Let us know in the comments.