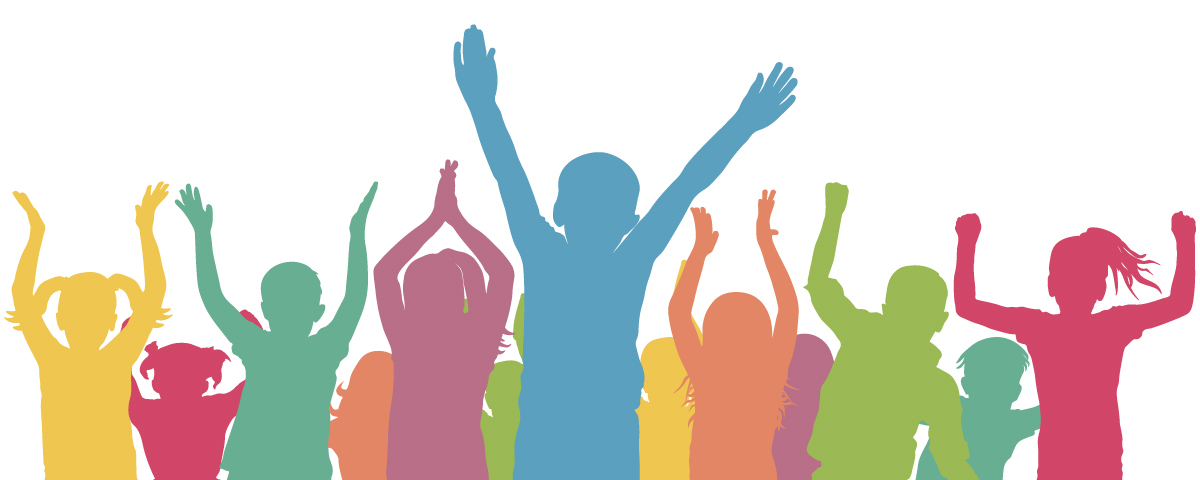 Exceptional Children Conference
Mechanicsburg
PBI Conference Center
5080 Ritter Road, Rossmoyne Exit, Rt. 15,
Mechanicsburg PA, 17055
9:00 am to 4:20 pm
6 CLE credits, including 1 Ethics
Attend the premier education event for child attorneys, family lawyers, school district attorneys, hearing officers, and advocates.
Connect, learn, exchange, and share the passion with other special education professionals and create exceptional education opportunities for exceptional children!
Two attendance options
Attend in-person or via webcast (one track of programming will be live-streamed. Please see agenda below for specifics.)
Attend in-person for more than a dozen workshops, exposure to leading counsel, and phenomenal networking!
Today's most critical issues are explored by attorneys and professionals who practice in this area every day. Ask questions, challenge concepts, and shake a few hands—there is no better way to meet and connect with others who practice in this area, too!
Gain a balanced perspective on all issues
Most of the sessions are team-taught by a balanced panel of school district and parent/child attorneys. Gain the competitive advantage by hearing how a case is handled from both sides of the "v"!
Are you a parent of a child with exceptionalities?
The ECC offers you first rate instruction for advocating for your child, contact with some of the state's most experienced legal practitioners, and exceptional opportunities to meet and compare notes with other parents.
Gathering ground for:
Attorneys
Hearing Officers
Advocates representing children, families, and school districts
School administrators and teachers
Anyone who wants to learn more about educational rights for children
Planned and Developed by the PA Bar Association Legal Services for Exceptional Children Committee
Who better to hone-in on the most important and emerging issues affecting today's special education law practitioner? Join the Committee members at their 2023 conference, designed to highlight the most relevant legislation, regulations, and programs affecting exceptional children and their families. If you're not a member, join on-site!

Safety first!
The PBA requires that everyone, including speakers and attendees, must be fully vaccinated against COVID-19 to attend live CLE events. In addition, all participants and attendees, regardless of COVID-19 vaccination status, must wear masks except when presenting, eating or drinking.
A person is fully vaccinated after receiving two doses plus a booster of the Pfizer or Moderna vaccines, OR a single dose of the Johnson and Johnson vaccine followed by a booster of the Pfizer or Moderna vaccine. If not yet eligible for a booster, the person must present proof of the original vaccination plus proof of a negative PCR COVID test taken within 72 hours of arrival at the meeting.
Friday, October 13
9:00 AM - 9:15 AM
Welcome & Introduction
9:15 AM - 9:45 AM
Seminar Room
(live-stream)
Procedural Guidance: Two Hearing Officers' Perspectives
Brian Jason Ford and Michael J. McElligott


Designed to set the pace for an engaging day of learning and exchanging, this presentation offers both an update and procedural guidance for preparing for your next hearing.
9:55 AM - 10:55 AM
Concurrent Sessions
Advanced - Supreme Court Caselaw Review
Seminar Room (live-stream)
Sarah Dragotta, Andrew E. Faust, Caryl Andrea Oberman, and Charles W. Jelly, Moderator
Join a vigorous review of important decisions impacting this area of practice. The panel shares the critical facts and their analysis of each case to help you understand the impact that the Court's decisions will have on your practice and the country as a whole.
Basic - Introduction to Special Education Law
Studio
Araesia King and Mark J. Burgmann
This course will provide an overview of the basic principles of special education law. It will cover the evaluation process, IEP creation/implementation, placement options, and the dispute resolution process.
Basic - Extended School Year – It's Not Summer School
Multi-Purpose Room
Christopher J. Conrad and Kathleen M. Metcalfe
What is Extended School Year? This program defines Extended School Year, covers factors for determining eligibility of Extended School Year in Pennsylvania, and examines what makes an Extended School Year program appropriate. There will also be a discussion of the latest case law as well as tips as to how to litigate an Extended School Year due process hearing.

11:05 AM - 12:05 PM
Concurrent Sessions
Intermediate - Discipline and the Role of Virtual School Post-Covid
Seminar Room (live-stream)
Nicole D. Snyder and Kristen C. Weidus
In this engaging session, participants will gain insight into legal issues surrounding the discipline of students with disabilities who are enrolled in virtual programs and/or cyber charter schools. Issues such as student enrollment, student attendance, participation in extra-curricular activities, removals or transfers of students from brick and mortar school buildings into online learning, pendency, due process rights with regard to suspensions and expulsions, FBAs, positive behavior support, academic honesty and adherence to technology policies, the provision of FAPE in online programs, and 45 school-day interim alternative settings will be addressed.

Intermediate - What Is Pendency?
Multi-Purpose Room
Jacqueline C. Lembeck and Beth N. Shore
Join this panel as they explore the obligations for parents to invoke and Local Education Agencies (LEAs) to maintain pendency in the last agreed upon placement. They will also review the statutory language as well as recent decisions determining when a placement is considered the "stay put," and the facts relied on by courts to make this determination. Finally, there will be a discussion of practical considerations for invoking and maintaining pendency, particularly when the stay put is a private school.
Advanced - Changing Landscape of Title IX and PHRC Regulations
Studio
Shannon R. Pierce, Michael Raffaele, Charles W. Jelley, Moderator
Between new Title IX regulations in 2020, anticipated new regulations in October, 2023, and updates to the PHRC, the landscape of what constitutes discrimination on the basis of sex is changing rapidly. Join us for a discussion about the latest guidance on regulations, case law, and the intersection with special education protections.

12:05 PM - 12:35 PM
Seminar Room
Luncheon
12:35 PM - 2:05 PM
Seminar Room
(live-stream)
Year in Review
Heidi B. Konkler Goldsmith and Brooke E. D. Say
Join dynamic duo Heidi Goldsmith and Brooke Say as they recap the year in legislative and case law developments. It's a crash course on the year's top picks and includes analysis from two sharp and analytical minds!
2:10 PM - 3:10 PM
Concurrent Sessions
Basic - Intersection of Family Law & Special Education
Seminar Room (live-stream)
Jessica L. Patton, Ed.D.
When family and education law collide, difficult and emotionally charged issues arise. A parent moves out of the child's district, parents disagree about a child's IEP, parents separate and/or divorce during your representation, parents lose custody to grandparents and other third parties. In an interactive and fast paced format, learn best practices for handling and resolving these and other problems.

Intermediate - Truancy & Outgrowth of School Phobia
Studio
Amanda M. Meighan and Maria C. Ramola, Esq.
As truancy rates have soared both around the country and within Pennsylvania, it is critical for Parents and Schools to work together to engage our students and actualize regular attendance. This session will take a look at reasons for truancy, the laws in place for pursuing truancy and ways in which collaboration between parents, students, schools, courts and community entities can assist students to be successful in school and as a positive blueprint for their post-graduation lives.
Intermediate - First Amendment Issues & Social Media
Multi-Purpose Room
Erin D. Gilsbach
Our Bill of Rights ensures the freedom of speech, including communication on social media platforms. While there is clear legal precedent that children are allowed to freely express themselves to a certain degree, there is also strong precedent for reducing the scope of that right. Learn about caselaw that is influencing actions taken on these issues and join a discussion that explores both sides of the debate.

3:20 PM - 4:20 PM
Seminar Room
(live-stream)
Special Education Legal Ethics Conversations: Representing Diverse Communities
Amy Brooks, David Arnold, Charles W. Jelley, Moderator


How might Parent and District side special education attorneys navigate the ethical challenges that can arise when parties are different culturally, linguistically, or are of different abilities? This panel will discuss the legal ethics of handling special education matters when issues of diversity of culture, parent disability and language may come into play. Bring your experiences and share them with the group so that we can learn together how to thrive through diversity at IEP meetings, in negotiations, and at hearings together.



Hear from these Special Education Due Process Hearing Officers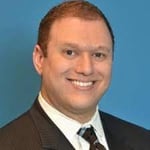 Brian Jason Ford, JD, CHO, Special Education Due Process Hearing Officer
Office for Dispute Resolution, Allentown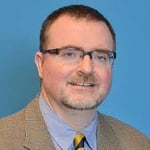 Michael J. McElligott, Esq., Special Education Due Process Hearing Officer
Office of Dispute Resolution, Pittsburgh


Charles W. Jelly, Esq., L.L.M.
Special Education Due Process Hearing Officer
Office of Dispute Resolution, Pittsburgh

Planning Team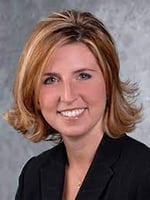 Jennifer M. Bradley, Esq.
Bradley Goldsmith Law, LLC, Wyomissing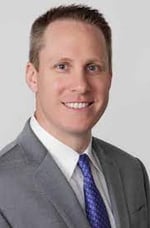 Thomas C. Warner, Esq.
Sweet Stevens Katz & Williams LLP, Doylestown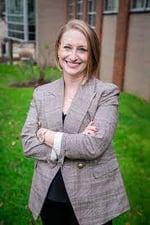 Aimee Rankin Zundel, Esq.
Zundel Law, Pittsburgh
Faculty
David G. C. Arnold, Esq.
King of Prussia
Jennifer M. Bradley, Esq.
Bradley Goldsmith Law, LLC, Wyomissing
Amy T. Brooks, Esq.
Wisler Pearlstine, LLP, Blue Bell
Mark J. Burgmann, Esq.
Wisler Pearlstine, LLP, Blue Bell
Christopher J. Conrad, Esq.
Marshall Dennehey Warner Coleman & Goggin, P.C., Camp Hill
Sarah B. Dragotta, Esq.
Sand & Saidel, Philadelphia
Andrew E. Faust, Esq.
Sweet Stevens Katz & Williams LLP, Doylestown
Brian Jason Ford, JD, CHO, Special Education Due Process Hearing Officer
Office for Dispute Resolution, Allentown
Erin D. Gilsbach, Esq.
EdLaw Interactive, Slatington
Charles W. Jelley, Esq., LMM
Special Education Due Process Hearing Officer, Office for Dispute Resolution, Monroeville
Araesia King, Esq.
Law Offices of Kenneth S. Cooper, Bala Cynwyd
Heidi B. Konkler, Esq.
Bradley Goldsmith Law, LLC, Wyomissing
Jacqueline C. Lembeck, Esq.
McAndrews, Mehalick, Connolly, Hulse and Ryan P.C., Berwyn
Michael J. McElligott, Esq., Special Education Due Process Hearing Officer
Office of Dispute Resolution, Pittsburgh
Amanda M. Meighan, Esq.
KidsVoice, Pittsburgh
Kathleen M. Metcalfe Esq.
Raffaele & Associates LLC, Bryn Mawr
Caryl Andrea Oberman, Esq.
Oberman and Yazno-Bartle LLC, Willow Grove
Jessica L. Patton, Ed.D.
Patton Advocacy & Consulting, LLC, Edinburg
Shannon R. Pierce, Esq.
Fox Rothschild LLP, Blue Bell
Michael D. Raffaele, Esq.
Raffaele & Associates LLC, Bryn Mawr
Maria C. Ramola, Esq.
McKenna Snyder LLC, Exton
Brooke E. D. Say, Esq.
Stock and Leader, York
Beth N. Shore, Esq.
Fox Rothschild LLP, Blue Bell
Nicole D. Snyder, Esq.
McKenna Snyder LLC, Exton
Thomas C. Warner, Esq.
Sweet Stevens Katz & Williams LLP, Doylestown
Kristen C. Weidus, Esq.
Ruder Law, Pittsburgh
Aimee Rankin Zundel, Esq.
Zundel Law, Pittsburgh